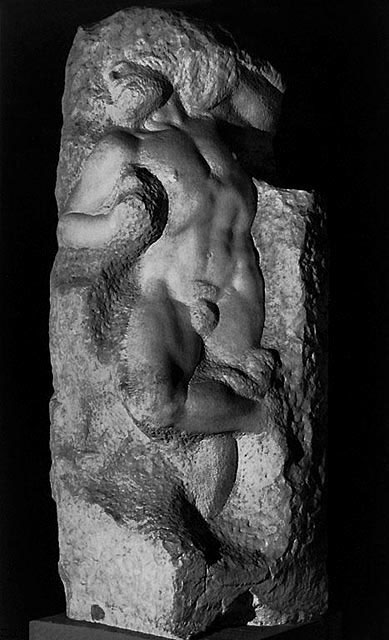 I spent some time in Europe when I was younger and became a fan of the sculpture work of Michelangelo. One of his idiosyncrasies was quitting a major work when is was three quarters done. He would have these giant Madonna works mostly finished and he would get bored with the finishing steps. The excitement for the master was to envision the image in the stone and release that vision as a sculpture, the final stone work and polishing was tedious and by that time MB was ready to move on to a new project. Many of his "unfinished" works are still on display in churches and museums around Italy.



I suffer from a similar malady, when I get the rod varnished and the grip work done, I want to move on to another rod. I need to force myself focus on the guides and thread work and put the same care in to "finishing" the rod as I did in making the splines and the finished rod sections. I spoke to another builder here in Ontario and he is the opposite. He gets excited when the rod is ready for final finishing. This suits his fastidious and artistic nature. We all need to reflect on our strengths and weaknesses and rededicate ourselves to the areas that we enjoy the least.

At the Payne and Leonard shops the master rod maker did not make the entire rod himself, the sawyers made strips, the machinist types made the hardware and some else wrapped the rods. It was more of production affair with the master builder being the orchestra leader and he probably only did the aspects that he enjoyed. This is a reality that we lone builders do not have. We are engaged in all the aspects of the build. This hopefully makes our rods a little more unique. Identify the weaker aspects of your skill set and find ways to improve and more importantly ways to enjoy these aspects a little more, it will make your rods better.