I remember my first attempt at using a handsaw, it was my Dad's of course. The damn thing would not cut straight, my arm hurt and I was plumb tuckered out. For most of us the handsaw is an unfriendly tool, replaced by the noisy and dangerous circular saw, a tool made for trimming 2 X 4's and it does it well.

Hand saws were the backbone of centuries of woodworking and cabin building and it's too bad they are not used by most handymen any longer. Most serious woodworker have numerous saws, crosscut, rip, mitre, tenon, dovetail and other names. They are all required to make a precision cut and with care last a lifetime.

As rodbuilders we don't use saws much, we cut the culm and then we trim the strips as required. Cutting bamboo is not always easy as you know and precision trimming of the strips is critical and we don't want to damage the enamel in the process. Consider building a simple bench hook. (Wikipedia has a nice picture) It is a simple device that makes cutting strips accurately a breeze, simply set the strip on the hook, enamel side up and make your cut. I use a small dozuki saw but a hacksaw with the correct blade will works as will many other saws. Here is a picture of mine.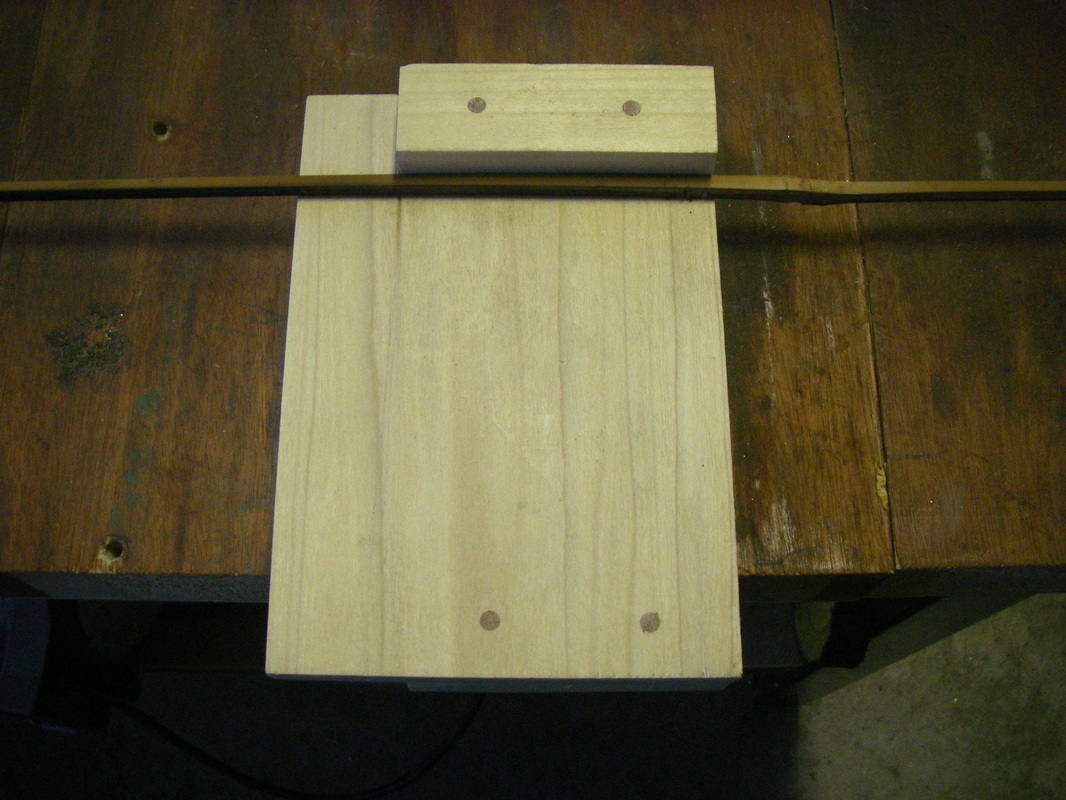 You use the little board on the top as a fence and saw against that edge, the saw cuts into the top of the hook but the strip is supported so there is no tear out. Bench hooks have been used for centuries and save the top of your bench and make clean accurate cuts.